Who Can You Trust in Fletcher to Help You With Your Hearing?
Imagine a world without sound, or only garbled sounds. You'd miss a lot! Imagine what you'd miss hanging out with friends, having dinner with your family, playing with your kids or grandkids—even hearing the birds in your yard.
Which is why we are committed to helping you improve your hearing and get more out of life.
Hearing plays such a crucial role in your overall health and well-being – from helping to prevent dementia to keeping you connected to your family. We are dedicated to restoring your ability to hear. Meet Hearing Is Us' team.
Meet the Team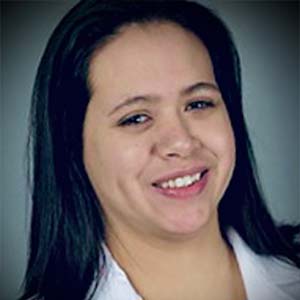 Elizabeth Biebinger, HIS
Hearing Instrument Specialist
"Beth" is the Hearing Instrument Specialist for Hearing is Us. She is a former local high school, and hometown athlete who loves beating her husband, friends, and family at numerous sports.
She loves her animals, German Shepherds, Sophie and Gunther and an incredibly intelligent rescued cattle dog mix Linus, who is her absolute baby.
A Hendersonville, NC native, she received an athletic scholarship, attended college, and worked in law enforcement. With over 10 years of experience in the hearing industry, Beth earned her reputation in the area as a hearing aid specialist, and former trainer for hearing aid specialists.